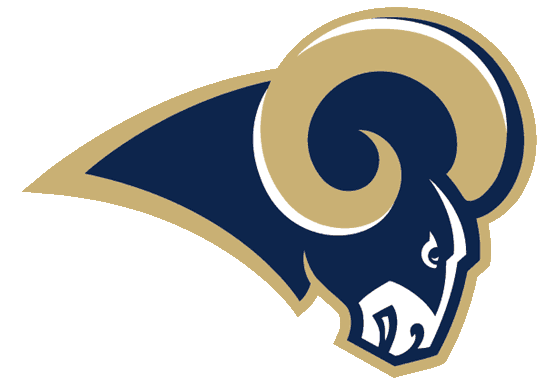 From yesterday's discussion the comment that stood out to me the most was Tinman's where he said:
"Yes, injuries have contributed but we are in second to last place in the East."
Second last place. Wow, it really hits home just how bad this season has gone when you say that aloud. At I write this (Indiana is currently playing the Spurs) the only team that is worse than our beloved Toronto Raptors is the Washington Wizards.
On a whole it has been a very disappointing sports season for yours truly. The Raptors flopping has been the latest in a series of failures for my favorite professional sports franchises. My other true love is the St. Louis Rams. Yes, those same Rams that have won a grand total of 5 games in the past two seasons.
Much like the Raptors this past season the Rams were hurt by injuries, fired their coach, are looking to build on the young assets the have (Steven Jackson, Donnie Avery, Chris Long etc.) and didn't meet expectations.
The parallels between the two franchises are actually quite eerie.
So now, with the Raptors I have officially gone into "Rams mode". What does this mean? It means I will continue to watch the games not for wins and hopes of playoffs but to get a sense of what players are still giving it their all, what players should be kept around and who will eventually lead the team to a better place. It's not the best place to be as a fan, but it does help to lessen the blow.
When discussing both the Rams and the Raptors I think it is fair to point to injuries, coaching changes and heartbreaking losses when trying to explain just what has gone on in their respective seasons, but the cold reality is that both these teams suck. There, I said it. I am a fan of crappy teams. I guess there is an outside chance that trading JO for Marion or Howard is going to somehow help the Raps climb their way out of the basement of the Eastern Conference but I wouldn't bet the farm on it. Actually I wouldn't even bet on one of these trades actually happening considering JO has been totally AWOL as of late.
So the focus for me is now on picking players to cheer for. I will be watching to see what players, despite being at the bottom of the Eastern Conference and with little to play for, still play at a high intensity level and bring a blue collar mentality to each and every game no matter who the opponent and no matter how long the odds are for a victory. It's those guys that I want as Raptors going forward.
No player will avoid the spotlight, not CB4, not Calderon, no-one. I think it will soon become very clear which players have a sense of pride and a strong character. It will be clear who has a competitive spirit and a desire to actually turn things around. In some ways you would think, or at least hope, that each player on this roster from Bosh to Jawai, would continue to do their jobs to the best of their ability, but don't be mistaken, there are guys on this roster will throw in the towel now that the season looks lost. We will learn a lot about each player on this roster as they continue to play when there is little to play for.
It's also a time to let the young players run loose. Triano, in particular given the interim tag, should be looking to develop the young talent on this team to help better the situation for whoever takes over the head coaching job going forward (in particular if it is him). It's no longer about wins and losses this season, it is about fixing this team in the long term and the repair process starts now.
Outside of the big three in Bosh, Bargnani and Calderon players like Roko, Graham and soon Jawai should see the bulk of the teams minutes going forward. Although Parker has done a commendable job running the point the past two games it's a stop gap solution and what this team needs is a longer term solution. It means playing Roko and letting him play through his mistakes, no matter what the cost. Yes, no matter what the cost CB4.
Now that I am in "Rams Mode" it changes tonight's three keys in this game against the Pistons:
1. Play the Youngsters - Now that we finally have Joey Graham in the starting line-up why not throw Roko in their now as well? If we have to play Parker at the 1 then let him do it while Roko is on the bench taking a breather. If we ever expect Roko to be able to match-up with the likes of Allen Iverson and Rodney Stuckey Triano needs to let him learn on the job. He may get owned time and time again but at least he will be learning as it goes on. I am fully prepared to sit through a blow-out provided Bargnani, Graham, and Roko are getting an opportunity to play and make plays.
2. Contain Penetration - No matter who Triano plays it will infuriate me if the Pistons get into the paint at will tonight and they definitely will try. Man to man defense will be one of the acid tests for me in determining who is still playing hard and who has mailed it in, in particular on the wing. Will Moon be able to contain Prince? Will Roko at least provide some resistence to AI? If the Raps do take my advise and agree that it is more important to develop their young assets then trying to win games 19 and 20 there will undoubtedly be times when the offense struggles but defensively there is no reason why they can't be improving day in and day out.
3. Show Mental Toughness - The team has lost six straight but it can win this match-up. The Pistons have lost 5 of their last 6 with their sole win coming against the Grizzlies. I think we will get a good sense of whether the Raps have a chance at a W at two key junctures of the game. The first is the opening tip. The Raps have to come out focused and show that they believe they can win. If they manage to get a lead the second key juncture will be when the Pistons make their run which they undoubtedly will. I will be looking to see what players continue to perform when the pressure is on and the game hangs in the balance. It's the guys who step up from this point forward that will be key pieces on this team going forward.

HOWLAND
Also, this weeks Blogger Power Rankings are up here.