During a season that was expected to be "drama-free," it has been anything but that.
Between starting line-up changes, point guard discussions, injuries to key players and international lawsuits, you can hardly say it's been a dull season.
But a move that was made yesterday registered loudest of all of these events for me; the waiving of Darrick Martin.
Did anyone else find the timing of his dismissal, albeit to a basketball development position with the team to make room for Linton Johnson, unusual?
I mean, Martin has been almost completely useless on the court the entire season, and yet made it past the trade deadline, only to be waived with about 10 games left on the NBA regular season calendar!
For me, it's not even that fans will no longer be faced with the prospect of seeing Martin heave ill-advised 3-point shots, it's the fact that a move was made to acquire another defensive-minded swingman this late in the season that speaks volumes.
Did someone press the panic button?
No? Well how do you explain this recent string of moves, including the recent revelation broken by one of our readers, and confirmed late yesterday by the Globe's Michael Grange, that Jose in fact did NOT initiate the point guard change?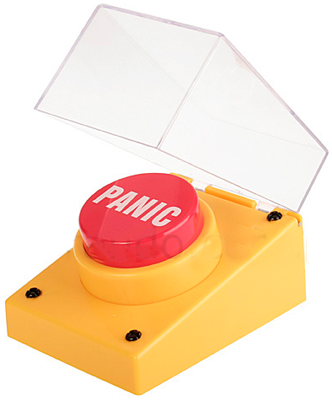 Let's think back to the start of the season.
The team was merrily going along saying "Andrea is the future center for this team, and TJ Ford is the starting point guard."
Then Andrea struggles through an entire season, Ford gets hurt and Jose shows his true value, and the team makes like Tom Petty in "Free Falling" heading towards playoff time. TJ returns, yet obviously is not comfortable playing in a back-up role, and combined with an injury to Chris Bosh and a tough schedule, the team suddenly finds itself fighting to avoid playing Detroit or Boston in the first round of the playoffs.
It was painfully obvious that some changes needed to be made.
And yet in the midst of the losses, we kept hearing Sam Mitchell say that he "didn't want to break up his starting line-up as it had been playing so well."
Then, only days after his commitment to his starting five, we saw two of the quintet replaced and now the third string point guard has been moved to a coaching role to accommodate the acquisition of yet another 2-3!
The whole thing is completely perplexing and it leaves me with one major question – why weren't any of these moves made weeks (or some could argue months) ago?
I mean, it was painfully obvious that the team was better served to have Rasho starting, and that Darrick Martin' usefulness was limited to his work of the court, something he'll now be able to continue doing in his new role.
So what took the team so long to make a move? Is it that Sam and Bryan are not on the same page in terms of basketball decisions, or has the team been hit with a hard dose of reality?
Consider this:
When BC came onboard we were led to believe that this team would be successful based on a certain offensive philosophy (surrounding Chris Bosh with deadly outside shooters), that we had interchangeable parts at the point guard position, that Andrea Bargnani would become our center of the future, and that our team's depth would be the ace up our proverbial sleeves.
I ask you now, have any of these things come to fruition almost two years later?
I think not, and I think the recent moves that we've seen are an admission to that fact:
1) Waiving Darrick Martin – The Raptors' offence was predicated on making opponents pay thanks to Toronto's ability to score from long range and while that's been mainly true, it hasn't fixed the rebounding or defensive issues that have consistently dogged this team. Maybe no one wanted to believe that Jason Kapono couldn't be the starter for this team at the 3 (which is probably what the Raptors' brass had envisioned when they signed him as a free agent), but how else do you explain the promotion of a fairly offensively inept rookie into the starting five early in the season? And now, that still hasn't been enough in terms of perimeter D or why else was Linton Johnson acquired?
2) Interchangeable Point Guard Pieces – It's become fairly obvious that TJ and Jose can only co-exist on Ford's terms. If Ford doesn't start, the equation doesn't work and now Bryan Colangelo is going to have to make some decisions in this regard as well. Even Mitchell seems to have changed tunes on this topic and I think TJ will find himself being shopped extensively this off-season. So a note to RaptorsTV, you might want to stop playing that commercial trumpeting the whole "best point guard situation in Raptors' history" thing ok?
3) Removing Bargnani From the Starting Line-up – Obviously the Andrea draft pick is not working out exactly the way Bryan Colangelo and co. expected. Season two has almost been a regression in many ways for the Italian sophomore and it's worrying that he's really struggling in the one area in which scouts expected him to excel; his shooting and scoring. It's still too early to label Bargs a bust, but I think he needs to be used in different ways. Just like Jason Kapono, the talent is there, but not being optimized. Bargs just isn't a center right now, and you have to wonder if he'll ever be. John Hollinger didn't even have Bargs on his top 30 international players list today and with Rasho at 29 on the list, Hollinger stated:
You might think of Rasho as just another generic big guy, but he's quietly put together two very solid seasons in Toronto. In fact, the Raptors probably acted about 70 games too late when they put Nesterovic into the starting line-up ahead of Andrea Bargnani Thursday night; Rasho has badly outplayed him this season.
After seeing teams like Phoenix and LA go after size for their playoff runs, you have to wonder if BC jumped the gun on the whole "the era of the big man is dead" thing.
4) Toronto's Depth – Yes, at times the Raptors' have gotten some solid play from their bench. But it hasn't been consistent and not nearly what I think most of us expected coming into the season. Last year's bench play was far superior and while a lot of that had to do with Andrea's scoring and Calderon manning the second unit, guys like Delfino and Kapono just haven't produced.
Therefore as opposed to a summer from now, I'm starting to think that the recent adjustments signal big things this coming off-season. Forget that original three-year window wherein most key players were signed, I think BC now knows that there are some flaws in his original master-plan.
Yes, the Lego Castle he was building is missing a few key pieces in its foundation.
Therefore the trial period seems to be over and all that matters right now is team success on the court. Developing players, worrying about hurting feelings, all of that matters not at this point.
Sure TJ Ford doesn't "deserve" to start based on his body language and play off the bench. And maybe Jason Kapono is more talented than Linton Johnson.
But this isn't Grade 6 hoops.
Whoever can help this team the most in terms of getting the best playoff positioning, and out of the first round, is going to play – simple as that. And maybe the Johnson signing is a bit of a motivational tool for Kapono and his wing-mates.
Jack Armstrong on Hoops last night stated:
"Look folks, this is pro sports and what matters is whether or not the team wins."
I couldn't agree more.
That's why as much as tonight's match against the Knicks looks like an easy W as the Knicks have won only two of their last 15, Toronto needs to come ready to play.
Here are our 3 Keys:
1) Desperation. Yes, Toronto is sitting in seventh and looking to get back into the sixth spot. Yes, the Knicks are essentially playing for the top pick in the draft. But this has "trap game" written all over it. The Knicks are one of those teams I hate to see on the Raptors schedule, a horrible seven and 27 on the road but talented enough to throttle the Dinos if the moon and sun are aligned correctly. On top of this, Toronto isn't even safe from blowing this playoff thing entirely. They are actually a mere five games up on Atlanta and five and a half on New Jersey. Considering the team's inconsistent play this month, and the tumble we've already witnessed in terms of playoff seeding, it's not impossible that losing a game like tonight's comes back to haunt them when all is said and done. Bottom line then? The Raptors need to start this game and every one after like this is the NCAA tourney – one and done. A strong start for the Raps should put this muddling Knicks club out of its misery.
2) Rebounding. This is always a concern when playing the Knicks. In February when Toronto lost a 103 to 99 decision to the Gothamites, it was key rebounds that prevented Toronto from a comeback victory. With Rasho back at the 5 this should help out in the boards department but players like Bosh, Moon and Parker will all need to get their Windex out this evening.
3) Jamal Crawford. Crawford is averaging 32 points a game against Toronto this year, and has been the Raptor killer. Anthony Parker and Jamario Moon will probably draw the main defensive assignments but I wouldn't be surprised to see a little Linton Johnson as well in this role. The key will be for these players to try and keep themselves in front of Crawford and force him into tough jump shots. He can make these, but the more long-range bombs instead of easy trips to the basket the better. If he gets easy looks early, Crawford could heat up in a flash and drop 50 without a second thought. Considering that Toronto has not lost at home to the Knicks since March 19, 2004, Toronto can ill afford to let Crawford go off. And with Washington playing in Sacramento, and Philadelphia taking on Phoenix tonight, this game against NY represents a great opportunity for the Dinos to gain some much-needed playoff ground.

FRANCHISE